Thursday Feb 25, 2016
Episode 41 - David Mitchell and Michel Faber in conversation: Part 1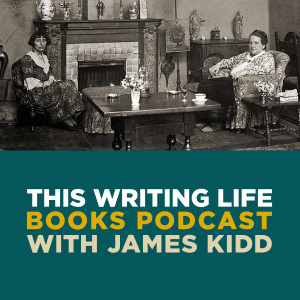 I interviewed the novelists David Mitchell and Michel Faber for the Sunday Independent. Mitchell had not long since published The Bone Clocks, and Faber The Book of Strange New Things. They were old friends, something that was apparent from the moment I met them both at Durrants Hotel in central London. Before the interview proper, Faber asked to speak with Mitchell privately. They had not seen each other since Faber's partner Eva died only a few months before. 
Faber would talk about his grief and the effect it was already having on his writing - he was writing poetry rather than prose, and indeed saw fiction, to which Eva was central, as a thing of his past. 'The Book of Strange New Things is my last novel, and we both knew that.'
You can hear Mitchell's tender, but firm response in part one of this lengthy conversation. The subjects under discussion also included Mitchell's re-mix and match approach to writing, their differing views to the contemporary world and readers, posterity and poetry.
We began by talking music - Miles Davis, playing Bartok, Late Junction, and listening to Krautrock while writing The Crimson Petal and The White. 
I hope you enjoy. Part Two will be posted soon.