Saturday Mar 28, 2020
Graeme Macrae Burnet reads from 'The Dark Thread' (These Our Monsters)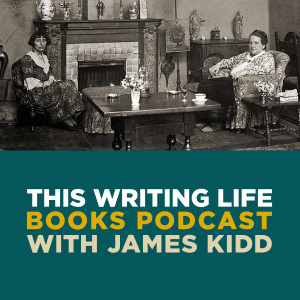 Last year I was asked to write an introduction for a collection of modern folktales to be published by English Heritage. 
The result was These Our Monsters, featuring work by Edward Carey, Graeme Mcrae Burnet, Fiona Mozley, Sarah Hall and many others. 
I talked to three of the authors for This Writing Life podcast. The third is Graeme Macrae Burnet, whose brilliant His Bloody Project was shortlisted for the Man Booker Prize. 
Graeme's 'The Dark Thread' tackled the most infamous, and perhaps the trickiest story in the book - Bram Stoker's visit to Whitby in 1890, which is often thought to have been a turning point in the composition of Dracula. 
Graeme reads an early passage in the story, which shuttles fluently between the atmospheric setting of Whitby Abbey and Stoker's inner turmoil - his exhaustion, strained marriage, and tortured relationship with the actor Henry Irving. 
Our interview will follow, as will readings by and conversations with Graeme Macrae Burnet and Edward Carey. 
Graeme's website is: graememacraeburnet.com
For more information on These Our Monsters, visit the English Heritage website, where you can also buy a copy.
The music on the podcast is Androids Always Escape by Chris Zabriskie.